TV Wall Mounting & Home Theater
Installation & Design
Akai, Hitachi, JVC, LG, Magnavox, Mitsubishi, Panasonic, Phillips, Pioneer, Polaroid, RCA, Samsung, Sanyo, Sharp, Sony, Toshiba, Vizio, Westinghouse, Zenith, DLP
LAMP REPLACEMENT, PROJECTION, BIG SCREEN, FLAT SCREEN & TELEVISION REPAIR - ALL MODELS
We Are Proud of our 5 Star Reviews
Super helpful helping me diagnose my TV problem over the phone. Others told me my $2900 OLED TV wasn't worth fixing, but Bob thought it might be a simple...

I interacted and received help from Bob via Yelp request quote option. Bob responded within 15 minutes, and I further followed his instructions to submit...

Responded very rapidly. Had a nice website to explain problems. I'm currently waiting for his response. I'll add more later.Although I didn't use his service, they did call me back and explained things to me.

Ralph Letizia
00:50 17 Apr 20
I was pleasantly surprised with Bob... he went above and beyond to make sure I wasn't left without a tv while he was repairing mine. Due to Covid -19 parts...

Bob is incredible! He repaired one of our TVs and installed 3 in our home. We had him move all the electrical so it wouldn't show any cords and had him mount floating consoles under. He executed all of the above beautiful. We highly recommend bob, he's a really great guy!

Ann Massoud
01:53 02 Mar 20
Bob is incredible! He repaired one of our TVs and installed 3 in our home. We had him move all the electrical so it wouldn't show any cords and had him...

Excellent installation and service! Truly a seamless experience on both our living room fireplace mount, as well as in our master bedroom. On time and as quoted. Thank you Bob!

Shelly LaPointe
16:20 25 Feb 20
Fast and honest. Highly recommend

chris hayes
02:56 21 Feb 20
Very professional and responsive....Knows his stuff....A keeper in the Rolodex 👍👍👍

Steve Crocker
23:35 20 Feb 20
Bob was great. Was honest and went out of his way to fix my flatscreen. He delivered Tv and helped me carry it in also. Great guy. Great experience. Highly recommend.

Matt Mooney
03:03 20 Feb 20
very very helpful just got off the phone with nick guy is amazing so much wisdom and knowledge I am greatly appreciated his service

Nicolas Hudson
22:28 16 Feb 20

Janet Neal
21:55 15 Feb 20

Jeffrey Chandler
13:37 14 Feb 20
Fast and Awesome service! I won't go anywhere else!!

Michael Fry
21:41 11 Feb 20
Customer Service goes above and beyond. Rapid response as well!

Barbara Januzzi
13:53 11 Feb 20
Bob is by far the most knowledgeable television and home theatre person I've ever encountered. He saved me alot of money , and repairs, and video advice I had no way of knowing. I'm very very pleased with Video Tech 😁👍

Misty Blue
00:06 11 Feb 20
Good communication throughout the process. Bob came and picked up my TV ($75 fee) and called me once the initial bench diagnosis was done with a detailed estimate. TV was fixed and back in action within a couple of days. Well worth it. Thanks!

7/19/19: Bob provided generally excellent service at a very reasonable price while evoking confidence and trust in his professional competence and honesty...

Our 78" curved Samsung stopped working. Bob's company was recommended and I gave him a call. Very prompt response and they were at the house the next day....

Thank you so much! The sound on our TV went out and we called Bob. He told us exactly what to do to fix it!

Jim Passarelli
17:26 01 Sep 18
Sent a description of the problem regarding my mother's TV via my phone. Within two minutes, Bob called me and walked me through what I needed to do to get the TV back to working order. Everything was working within five minutes. I appreciate Bob's rapid response and professional demeanor, especially since I sent my request on a Sunday afternoon. I will definitely keep his number for future reference.

Jamie Ritchie
23:28 01 Jul 18
Woke up the other morning to find no pic no sound on Sony 45 in.tv. fairly new# fit to be tied..called around d trying to get estimate of repair cost vs replacement ...was told it was a circut board if I had nothing..including no blue light...300 to 400..good grief..called ideology tech..closed..great..left message..Bob called me back short time later..including was shocked..told him my problem..he said did u try unugging it from wall and re plugging it? No..of course not. Didn't o cut to me..try it he said..bang..sound and picture!## could not believe it...can't say enough for this man..including on fixed in ome and retited..not that he knew that..TV is my entertainment..he literally saved my sanity and 500 dollars for new TV...including will go NO WHERE BUT HERE FOR REPAIRS.. honesty in this market in extint..except for Bob...he could have do e what others did..but he was honest..it may not have fixed the problem.It it did and no one else suggested it..why? Because the didn't know about it..or because it may fix it and they lose rip off sale...Bob lost that repair job..but gained every one I and every friend I have will ever need.THANK you video tech...you are indeed the best!#!!

Jean Carter
05:58 07 Aug 15
My TV had some issues that we tried to fix ourselves. We filled out the form provided and I was really surprised how quickly we got a response. After talking to me about my problems with the TV I was given a very honest assessment that it might not be cost effective to fix my TV. I was very impressed with the honesty and the free time given to me to deal with my situation. I am going to buy a new TV, but when I need someone to fix it this will be my choice.

Patti Albright Ghio
02:04 12 Apr 14
Bob Rand and VideoTech 911 recently installed our home theater system and 65" TV. The equipment is all high quality and superbly installed. The care and precision Bob used in working in our home was amazing. Spotless installation is the standard of Bob and his technicians. There are no wires visible anywhere. The TV we bought from him is amazing and appears to be floating in space on the wall mount Bob installed. We're spoiled now. You won't run into many that provide the level of service you get at VideoTech 911. When they're done, it is done right.

Martin Cooper
14:34 15 Mar 14
We were totally satisfied with our experience. Our tech, Fred, went out of his way to see to it that our repairs were done in a timely and efficient manner.We will absolutely refer our friends/neighbors to your company.Thank you.

Duane Sneller
02:59 27 Feb 14
When I was moving into my new apartment, I called Bob to come set up my TV. He was extremely helpful and when the job was finished I couldn't have been...

I had a wonderful experience with video tech. They had my TV fixed in just a couple days at a great price.I would recommend video tech to anyone. I am very impressed by their work and customer service, Overall great experience.

Brittney Lubow
19:40 08 Mar 13
VIDEOTECH 911 - TV REPAIR SERVICE CENTER SAN DIEGO
Does Your TV require a repair? Do you need a Plasma TV repaired... Does your LCD or LED screen need to be serviced or repaired? At VideoTech 911 we repair and service them all.
If you reside in San Diego CA or any of the surrounding cities of Carlsbad, Del Mar, Encinitas, Escondido, Fallbrook, La Costa, La Jolla, Murrieta, Oceanside, Rancho Bernardo, Rancho Santa Fe, San Clemente, San Marcos, Solana Beach, Temecula, Vista (and anywhere in between), then you're in luck! We come to you. In most cases, we can repair your TV in your home or office. If service requires the repair to be brought back to our shop, we do that too!
Some of the Plasma's, LED's, LCD's TV's we repair are:
Akai, CRT's, DLP TV's, Fujitsu, General Electric
TV Repairs. Hitachi, JVC TV's, LG TV's, Magnavox, Mitsubishi TV's, Panasonic, Philips, Pioneer, Polaroid TV's, RCA TV's, Samsung TV Repairs, Sanyo, Sharp, Sony TV's, Toshiba, Vizio, Westinghouse, Zenith, and more.
We offer new sales of all famous brands and always use original manufacturer parts and components when repairs are needed.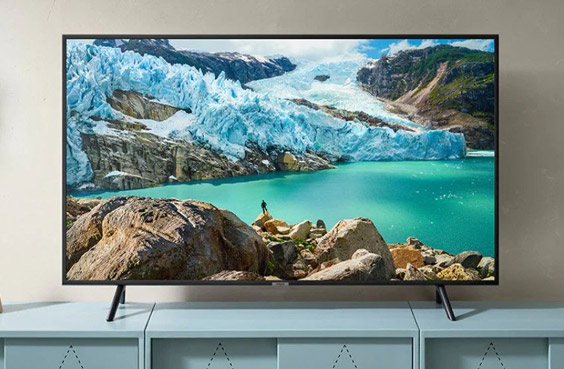 We've been in business since 1988. We have maintained an A+ Rating with the Better Business Bureau for over 25 years. Priding ourselves in providing our clients with premier Home Theater & Surround Sound installations, DLP TV lamp replacement, as well as Plasma, LCD LED & Flat Panel TV Repair Services; If you have an issue with your TV equipment, let us bring our experience and knowledge to your home or office. Our expert technicians "Get It Right" the first time! Use our "FAST HELP Support Center".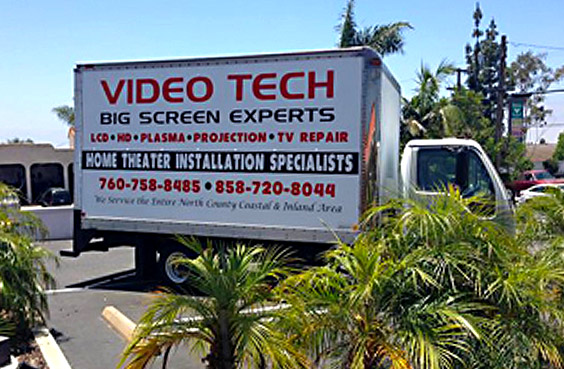 Servicing the Southern California communities and coastal areas of San Diego, Carlsbad, Del Mar, Encinitas, Escondido, Fallbrook, La Costa, La Jolla, Murrieta, Oceanside, Rancho Bernardo, Rancho Santa Fe, San Clemente, San Marcos, Solana Beach, Temecula and Vista (as well as everywhere in between). We facilitate the pickup of larger equipment when work on your television is better suited at our repair shop. We're always happy to answer questions and address your concerns. Submit a Repair/Issue Online Here. Leave Us Feedback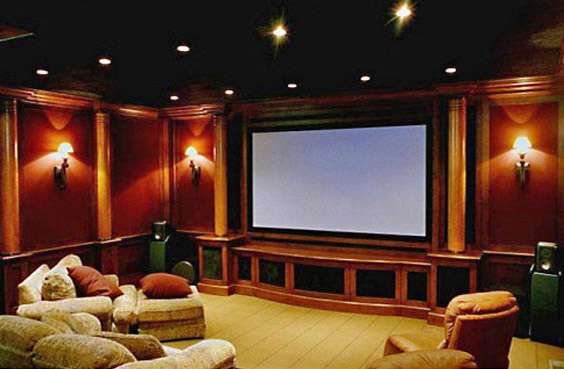 VideoTech 911 No Compromise Technical Support! Is your TV having issues? If so you've come to the right place. At VideoTech 911 TV Repair, we service and repair Plasma's, LCD's, LED's as well as CRT & DLP's. We offer In-Home TV repair services as well as Walk-In service with over 25 years of experience repairing. Considering a Home Theater System? Perhaps a Surround Sound System? We can help you meet your budget, not to mention design and install the best combination of the latest technologies out there! VideoTech To The Rescue
Experienced, Friendly & Fast TV Repair Services
Proudly serving the San Diego area for over 25 years.